Yomase Hotspring is located in the middle of Kita Shinshu, surrounded by the Shiga Highlands and the Five Hokushin Peaks, in an agricultural area that grows a lot of fruit.
In winter, school groups come for skiing, and in summer there are experiential outdoor study classes. Students can have fun studying while getting close to nature.
Hotel Selan supports groups to ensure that each student has a good experience and good memories. It is our wish that everyone's lives can become richer from their experiences.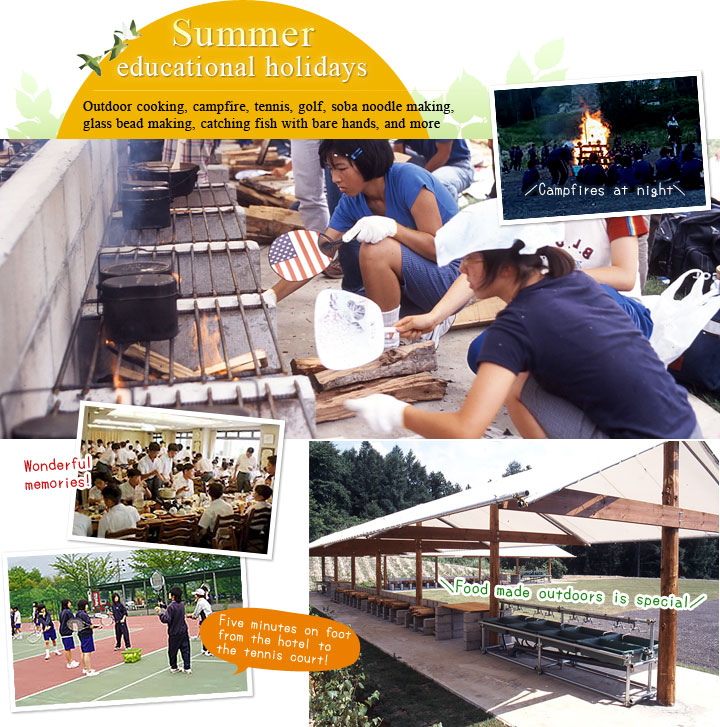 Class name
Number of people
Notes
Crafts
Basket weaving
10 to 200
 
Dream catcher
10 to 200
This craft is said to help you have good dreams.
Kocarina making
5 to 25
 
Glass beads
5 to 30
Glass craft
Washi paper
from 20
 
Cooking
Soba noodles making
5 to 80

Shinshu Soba noodles making
Oyaki buns making
5 to 40
 
Mochi pounding
10 to 60
 
Sports
Tennis
5 to 40
Huge tennis area with 53 courts
Canoeing
10 to 40
 
Rafting
10 to 200
 
Paragliding
10 to 40
Approx. 20 min by car to the Kijimadaira Ski Resort
Mountainboarding
5 to 25
Approx. 10 min by car to Ryuoo Ski Park
Grass skiing
5 to 30
Approx. 10 min by car to Ryuoo Ski Park
Mountain biking
10 to 50
Run the complete base of Mt. Takayashiro in this authentic course.
Horseback riding
5 to 25
 
Agricultural experiences
Rice planting
10 to 300
Many other experiences are available
Highlands and forest
Nature school
5 to 30
with a guide
Kitashiga history walk
5 to 100
with a guide
Higashi-Tateyama Alpine Botanical Park
5 to 300
 
Snow fun on Mt. Yokote
5 to 200
Depends on amount of snow
Other activities
Catching fish with bare hands
5 to 40
Oi Fish Farm, approx. 5 min by car
Fishing
5 to 40
 
Campfire
to 200
 
Fireworks
 
 
Outdoor cooking
5 to 200
Roofed-in old-fashioned cookstove on site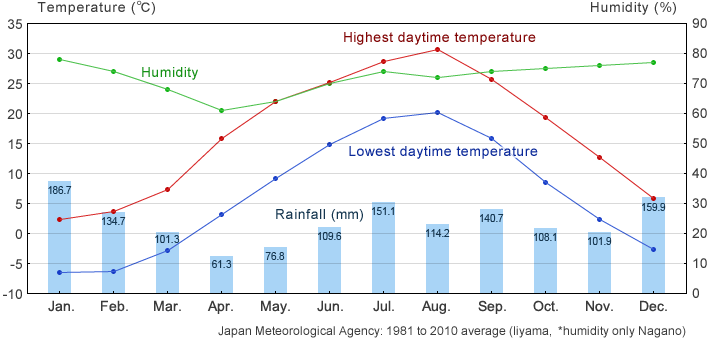 At this hotel, we have alcohol disinfectant dispensers, mouthwash, and in the hallways tea (cold in summer, hot in winter) is available, in order to prevent colds. All rooms can be supplied with humidifiers when necessary.

Special menu can be arranged for students with allergies. Please feel free to get in touch.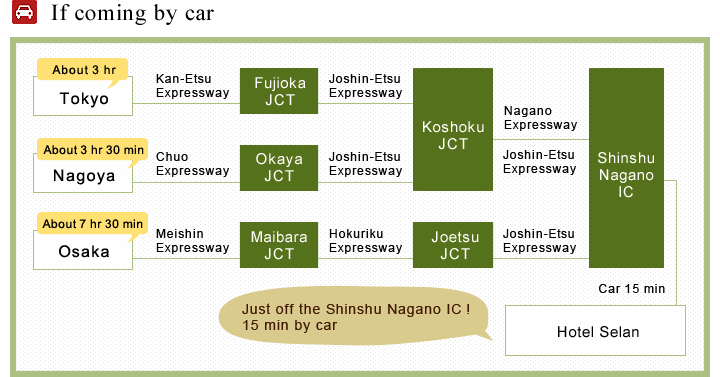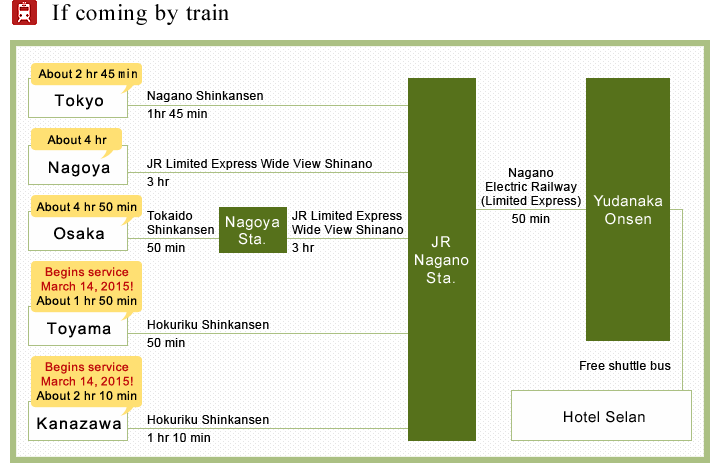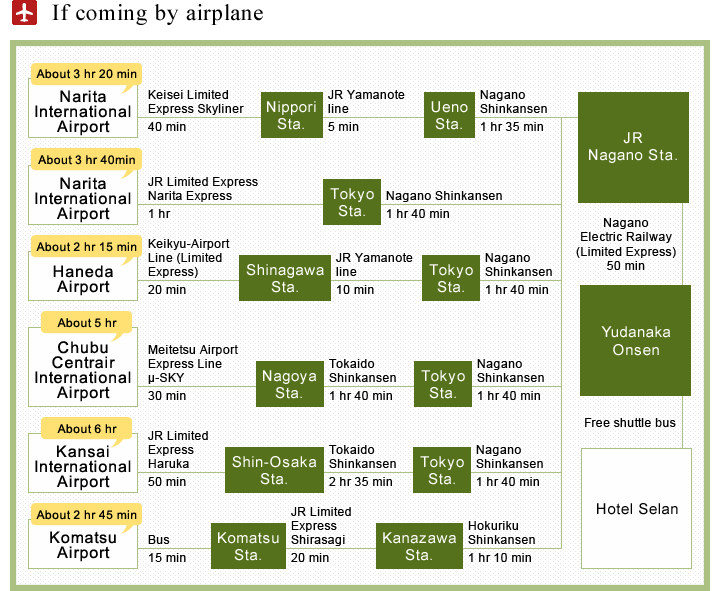 Click here for details on the JR EAST PASS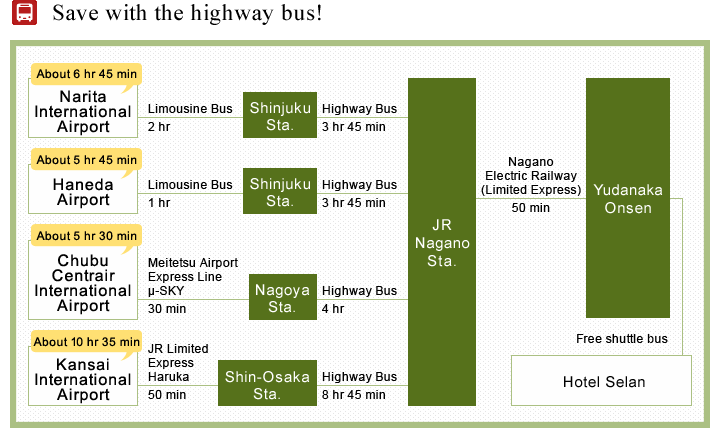 ※Pick up service at Nagano Station is available with advance reservation.
Should you require the service, please request to us by e-mail.
Click here for details on the highway bus