The Hotel Selan stands at the foot of Mt. Takayashiro with a wondrous view of the nightscape over the Zenkoji Plains, Japan's Northern Alps and Kitashiga Highlands in the center of Kitashinshu. Located far away from the crowds and congestion of the city, every moment here will seem like a well-earned reward.
The Hotel Selan's pride and joy are its open-air baths with their panoramic views of the Zenkoji Plains. The Five Hokushin Peaks and the beautiful ridgeline of the Northern Alps can also be seen from the hotel's guest rooms.
No matter what the time of year or day, bathers are treated to an enticing landscape, be it clear blue skies in summer, snow-covered scenery in winter, the refreshing outdoors during the day or an enchanting nightscape in the evening.
Moreover, the Hotel Selan serves a highly reputed menu of rustic cuisine prepared from seasonally sourced products from the local Shinshu heartland. Guests can enjoy shabu-shabu featuring Miyuki pork and freshly picked Yomase fruit.
Behind the hotel is the Yomase Spa & Ski Resort where visitors can enjoy not only skiing and snowboarding in winter but also tennis, golf and trekking in summer, as there are sporting opportunities throughout the year.
Because this hot spring resort has something enjoyable to offer year-round, the entire staff at the Hotel Selan will show you genuine from-the-heart hospitality intended to spur your desire to visit us again.


The Hotel Selan has two open-air baths and a large indoor spa.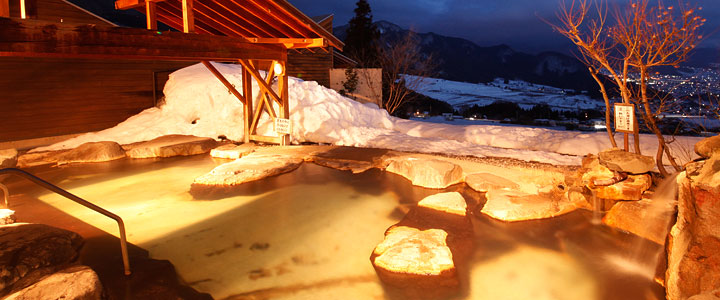 This open-air bath sits amongst natural rock formations.It offers wonderful views of the nightscape that includes the Five Hokushin Peaks, Northern Alps and Zenkoji Pains.
* Click the smaller images for a larger view.
Open for bathing
【Every day】11:00-22:00
* The Hotel Selan is basically open every day, but it may be closed for construction work or cleaning up.
Admission
Free for overnight guests staying at this hotel
* Persons for day trip or staying at other hotels must pay to use the hot spring baths.

The large indoor bath is fed by a natural hot spring.
Spacious and warming, it is a great way to soothe the fatigue and aches of traveling.
Open for bathing
24 hours a day
* Except when being cleaned (10:00 AM ~)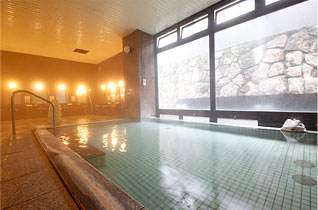 This open-air bath can be reserved so that families can enjoy bathing in private.
Open for bathing
12:00-21:50
Open as long as Hotel Selan is open
Admission
2,500 JPY (tax included) / 50 min
* With shower and sauna
* By reservation only
Contact the Hotel Selan for reservations. 0269-33-1111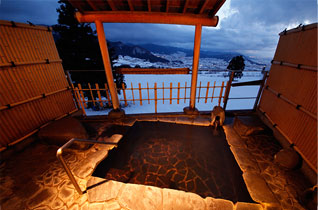 Guests dine on a wonderful and abundant spread of healthy and safe rustic cuisine prepared with fresh, mineral-rich ingredients sourced from the local area.
Both breakfast and dinner feature a wide variety and wide selection of foods.


After a day of bathing in the hot springs, sightseeing and playing sports, guests can retire to magnanimous views of the Zenkoji Plains, Northern Alps and the natural landscape of Kitashinano.
Rooms with a nightscape view come with their own toilets with built-in bidet, adding even more comfort and relaxation to one's stay.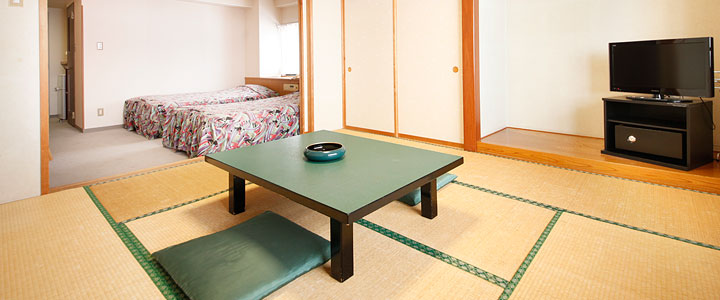 This type of room comes with two semi-double beds and a Japanese style room with 8 mats of space where Japanese futons can be laid out when it's time to sleep. Guests have a choice of sleeping in beds or on Japanese futons.
The matted room and bedroom can be separated by sliding doors, which makes the room highly recommended for coed groups.
Room type
Combination Japanese-Western-style Room
Capacity
6 persons
Area
Combination Japanese-Western-style Room
[ 8 mats + Twin-size room ]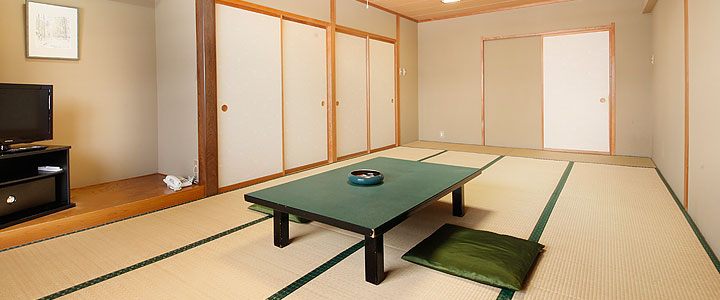 With 14 mats of space, there is plenty enough room to relax reading a book or watching TV, or simply pass the time leisurely.
The room is convenient for getting friends or family together after eating and can be rented just for the day.
Room type
Japanese-style Room
Capacity
8 persons
Area
Japanese-style Room
[ 14 mats ]

| | |
| --- | --- |
| Room amenities | Bath, toilet (with built-in bidet in all rooms with a nightscape view), TV, telephone, hot water pot, refrigerator, hair dryer, humidifier, hard soap, safe |
| Personal amenities | Toothbrush set, face towels, bath towels, yukatas, slippers, tea set |


The Gift Shop sells souvenirs and confectionaries such as Shinshu soba, Nozawa coleseed, local sake (Yomase Onsen), as well as the hotel's original brand of merchandise and locally picked Kyoho grapes and apples (when being harvested).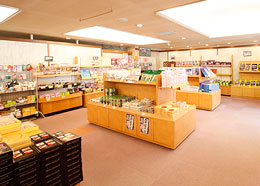 The Hotel Selan makes a computer available free of charge.
Location: 1st floor lobby, Quantity: 1
Free Wi-Fi
Location: 1st floor lobby
* Most Wi-Fi ready devices can access the hotel's Wi-Fi network, but system settings of the specific device may prevent access.

Admission:Rate:2000 JPY per hour * By reservation only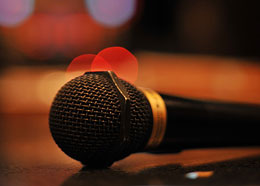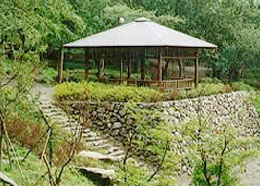 Historically, Obuse grew as a center of business, distribution and culture. It is also where the famed ukiyo-e painter Katsushika Hokusai spent a great deal of time working.
Visitors can immerse themselves in history and culture by strolling the Yuzenro District where can be found art museums like the Hokusai Museum, well-preserved homes made of traditional mud walls and whitewash, and Ganshoin Temple, the family temple of the Daimyo Masanori Fukushima and home to a massive 21-mat painting of a Phoenix done by Hokusai.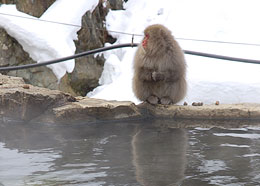 Monkeys are highly sociable animals that live in groups known as "troops," therefore it is hard to understand how they really behave when in captivity.
But, by feeding them, this park has made it so that anyone can view them.
These monkeys are known throughout the world for bathing in the hot springs and the humorous sight of them in the water is heartwarming.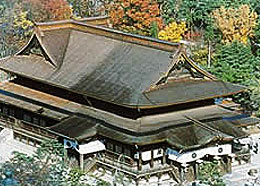 This long-standing temple of the Shinshu area never stops burning incense. It has been popular amongst the pious since long ago regardless of Buddhist sect. The main hall is a National Treasure of Japan and representative of Buddhist architecture from Japan's mid-Edo Period.
The vast grounds feature a number of Important Cultural Properties in the main gate, guarded gate, scripture vault, belfry, mausoleum and Daikanjin Temple.
The primary Buddhist statue is open for public viewing only once every seven years and draws huge crowds.


The Hotel Selan is located right besides a ski resort and has several tennis courts.
Golf courses are also located nearby, therefore guests can enjoy sporting activities throughout the year.
Skiing & Snowboarding
Tennis
Hiking / Trekking
Mountain Bike Rentals
Golf
Mallet Golf
Other Sports

Payment is to be made when check-out.
For payment in cash, only JPY is acceptable. Following credit cards are also available.